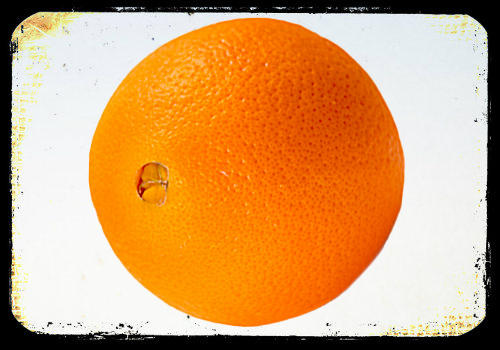 T
he 'Washington Navel' (formerly known as 'Bahia') originated, perhaps as a mutant in Bahia, Brazil, before 1820. It was introduced into Florida in 1835 and several other times prior to 1870. In 1873, budded trees reached California where the fruit matures at the Christmas season. It is large but with a thick, easily removed rind; not very juicy; of excellent flavor, and seedless or nearly so. Ease of peeling and separation of segments makes this the most popular orange in the world for eating out-of-hand or in salads. Limonene content of the juice results in bitterness when pasteurized and therefore this cultivar is undesirable for processing. The tree needs a relatively cool climate and should not be grown below an elevation of 3,300 ft (1,000 in) in tropical countries. Today it is commercially grown, not only in Brazil and California, but also in Paraguay, Spain, South Africa, Australia and Japan.
"...the most popular orange in the world for eating out-of-hand.."
It is smaller than the 'Washington Navel', with a thinner, tighter rind; is far juicier and richer in flavor; nearly seedless except in Chile where the dry climate apparently allows better pollination and development of many more seeds -up to 980 in 44 lbs (20 kg). It needs a warm climate. In fact, it is the most satisfactory orange for the tropics, even though it may not develop full color in warm regions. In Colombia, the quality is good from sea-level to 5,000 ft (1,600 m). It bears two crops a year, overlapping and giving it the great advantage of a late and long season lasting until midsummer. The fruits on the trees in spring will regreen, lose their orange color and turn green at the stem end, but the quality is not affected. They were formerly dyed to improve market appearance but since the 1955 Food & Drug Administration ban on the synthetic dyes used on oranges, they have been colored by exposure to ethylene gas in storage. The gas removes the chlorophyll layer, revealing the orange color beneath. Degreening does not occur in California where 'Valencia' oranges from one growing area or another are marketed from late spring through fall.